For the number one, I'm sure there will be more than a few folks shaking their heads and wondering what in the world is wrong with me, but out of all the albums I picked up and listened to this year—which was upwards of 50 to 60—I had so many of these tracks stuck in my head and found myself listening to this album more often than was probably healthy.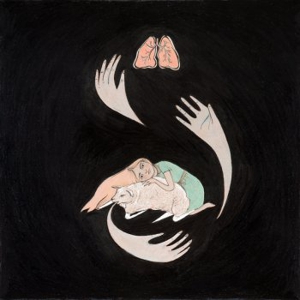 Really, I think it's the simplicity of this band that really drew me in. Most of the tracks only have a few different elements working together. The music never becomes overwhelming or too "full" by way of too many sounds and instruments going on all at once. This, of course, works that much better to showcase Megan James' lovely voice—even when it's manipulated.
I've always been a sucker for these types of bands as it is—seeing as Portishead, Hooverphonic, and any track by Massive Attack with a female vocalist are some of my all time favorites—I probably didn't have much of choice in choosing this one as the top album for me this year.
Normally, the bizarre—if not outright nonsensical—lyrics would irk me, as I tend to like my music to make
some
form of sense. But Purity Ring does just enough to keep everything together and coherent—even if they're more than a little "off." Tracks like "Fineshrine" and "Grandloves" and "Crawlersout" give enough hints to a story/emotion/revelation that they help pull together some of the more nonsensical lyrics that permeate this album. "Fineshrines," in particular, has one of my favorite choruses: "Get a little closer, let fold/ Cut open my sternum, and pull/ My little ribs around you."
Overall, though, it's the chillaxed nature of the whole album that sells me. It's something that can be listened to at any moment of any day and be fitting in its calming rhythms and echoing beats. Think of it as The XX with a bit of a dubstep injection and you'll have a good idea of what this band sounds like.
Along with the three aforementioned tracks, some good ones to check out are "Cartographist" and "Obedear."
For me, at the end of the day—or year in this case—I have to think about what albums that I have not only listened to a crapton as is, but I also can see myself listening to for years to come. And I have a feeling that anytime a track from Purity Ring's first LP pops up on my iPod—or whatever my next-gen player ends up being—it'll put a smile on my face.
BONUS BAND: Along with Purity Ring's album, the next most listened to album of the year for me was Grouplove's 2011 release, "Never Trust a Happy Song." From the first time I heard "Colours" on an acquaintance's playlist, I was hooked. They only got better from there, as I do believe that "Itchin' on a Photograph" is one of the best opening tracks to any album. Ever. Such a wonderful track that sets up the playful and slightly melancholic nature of the rest of the album. Truly, this is a band that you can just tell that they're having fun with their music. Even if I hadn't caught them in concert this year—and they put on one hell of a show, by the by—I think their infectious energy is apparent on every track, with each one distinct and unique. If you haven't been listening to Grouplove, do it. Now. Go.